Pumpkin Copper 1 Wash Color
Sale price
Rs. 495
Regular price
Rs. 0
Tax included.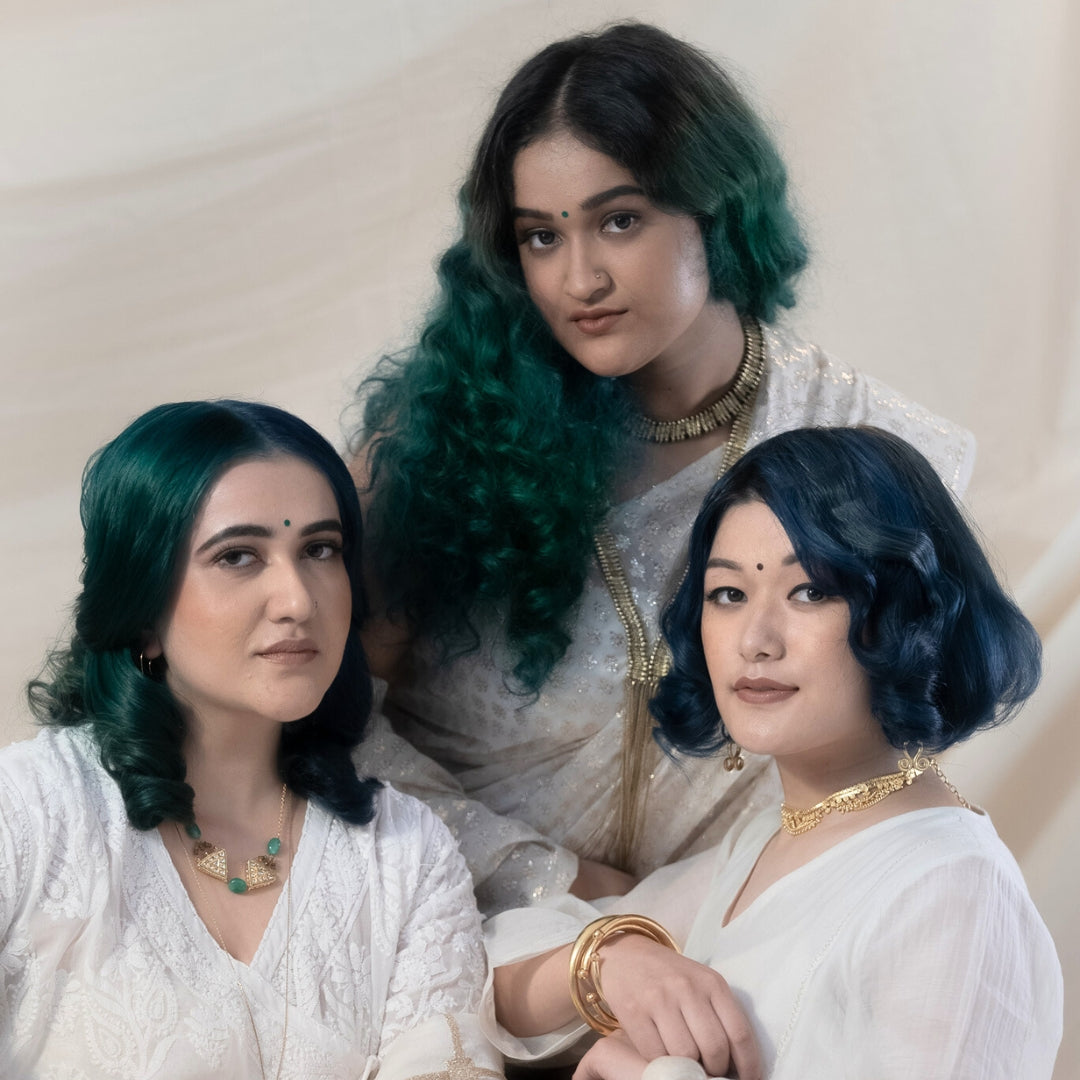 Pumpkin Copper 1 Wash Color
Sale price
Rs. 495
Regular price
Rs. 0
Tax included.
Temporary Colors Available
Pumpkin Copper 1 Wash Color
Product description
What is it made of
How To Apply Temporary Hair Color
Embrace the warmth of autumn all year round with this mesmerizing Pumpkin Copper Temporary Hair Color. A fiery blend of red and orange that's as vibrant as the changing leaves. Fall in love with your hair's new hue!

Free from harmful chemicals, this color is enriched with nourishing herbal extracts that will make your hair soft and colorful at the same time. Apply this temporary hair color to your hair to give it a dash of shimmer. For best results, apply on damp hair & dry with a dryer, post application. Ensure to comb your hair after application for a smoother finish.
Product Info:
Contains 45g of colorant 
Made for all hair types
Deposits on Black hair directly without bleach 
Free of Ammonia, Peroxide, Parabens, and Sulfates
Vegan & Cruelty-free formulation
Pleasant Aroma
Lasts 1 wash 
Disclaimer: Best suited for special occasions, cosplays, and events. Might transfer.
Our products are carefully formulated and manufactured in our very own state-of-the-art facility to ensure the highest possible quality levels. They are completely free of harmful chemicals that may damage your hair. Moreover, our collection is enriched with hair-nourishing herbal extracts and combination oils that help to combat damage and will keep your hair healthy and lustrous even after coloring. All products are vegan and cruelty-free.
View full ingredients list here.
Apply the color onto desired sections, use a hair dryer to dry the color or let it air-dry. Ensure to comb your colored hair after application for a smoother finish. Style your hair and Slay the look!