Our Team
Right from research and development, to formulations and trials, down to the sales and marketing, our team ensures that your experience with Paradyes remains smooth and pleasant. Meet the core members of our team here, and learn about their unique roles and contributions.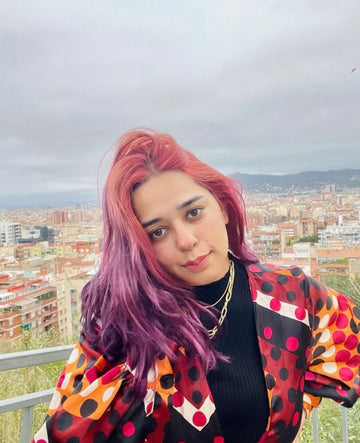 Yushika Jolly
Founder, CEO
Our CEO, Yushika Jolly, has graduated with a bachelor's degree in Fashion Design from NIFT, Gandhinagar, and a Master's in Design Management & Cultures from UAL: London College of Communication, U.K. She has been an integral part of its inception, which stems from her interest in coloring her hair for the past seven years, leading to gaining an in-depth insight and knowledge about the hair color market and experience. She has personally curated the range of colors with experts' help after rigorous testing, experimenting with shade cards, and studying dyes and coloring agents' mechanics. As the Creative Director of Paradyes, she is hands-on with the brand's functioning, from designing to packaging and its promotion and building the brand's image. She started with a vision to change the narrative around hair coloring and has innovatively managed to bring this vision to life.
Siddharth Raghuvanshi
Co Founder, COO
Our Co-founder Siddharth Raghuvanshi holds an MBA in Banking and Finance from Symbiosis International University, Pune. Having professional experience of more than five years working in the field of Debt Syndication and Financial Risk Assessment with the likes of Siemens and other companies, he has extensive experience and knowledge in this field. His core competencies lie in the field of finance & Audit. Siddharth oversees the brand's financial decisions along with statutory compliances and is also actively involved in forecasting and overlooking the technicalities related to the manufacturing and distribution of the product and managing the development and smooth functioning of the day-to-day business.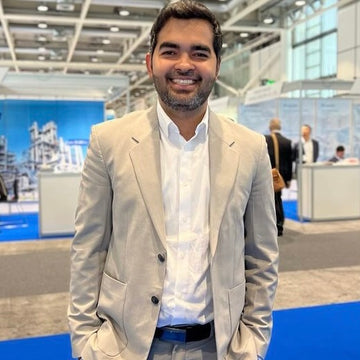 Karan Jolly
Co Founder, CTO
Our co-founder, Karan Jolly, is a graduate of the Institute of Chemical Technology, Mumbai, with a bachelor's degree in Technology (Food engineering & technology). He also holds a Master of Science in Biotechnology (Drug Design and Discovery) from Georgetown University, Washington, DC. With over three years of experience working as a Quality Production-Shipping Specialist at Magbio Genomics Inc., Gaithersburg MD, USA. His core competency lies in product development and synthesis. The entire Research and Development department comes under his purview. He handles the scientific and technical aspects of the brand.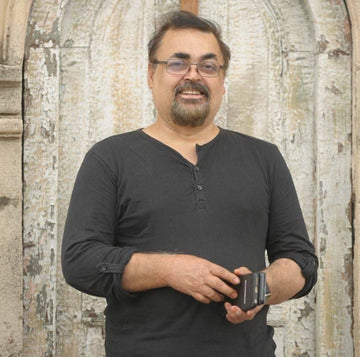 The late Mr. Maninder Singh Jolly
Co Founder
Mr. M S Jolly, held a bachelor's degree in science (BSc.) and BSc(Tech) from UDCT Mumbai. He was a first-generation entrepreneur. He had over 25 years of experience of working in multiple fields such as specialty chemicals, pharma, dyes and intermediates, news and entertainment, education, hospitality, and healthcare. He presented insights into the company's multiple operations like manufacturing processes, customised hair dyes, and the final products and was an integral part of the company since its inception stages. The vast range of excellent and high-grade quality dye in our colors are synthesized in our manufacturing facilities, now helmed by his son, Karan Jolly.